Fishers, Indiana, Garage Door Repair and Maintenance Company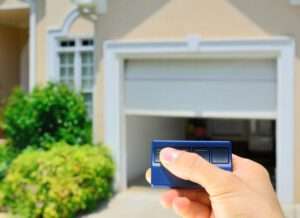 A city that plenty of families as well as young professionals call home, that's what Fishers, Indiana is. It's a thriving and bustling city that also has a lot of restaurants, parks, coffee shops, and one of the best-known living history museums in the US – Conner Prairie. And because the city is so busy, it's easy to see that the garage doors of the homes there are pretty busy too since they're used so much.
There would obviously be a need for garage door services among homeowners in the city – specifically, for garage door repair and maintenance. That's where we at Garage Door Pro enter the picture. Fishers, Indiana, is one of our main service areas and we offer our high-quality garage door services to their residents as well as those who live in surrounding areas. Here's a list of those services:
From the most minor problem to the worst issues that you're garage door is facing, we can deal with them with speed, efficiency, and quality that other contractors simply aren't able to offer.
Garage Door Contractor Near You in Fishers, Indiana
One of the reasons you hire a garage door contractor is to ensure that the problem is fixed as soon as possible. Given how much your garage door is used daily, you and your entire family can't afford to make the problem linger on too long. So what you need is a competent local garage door contractor that you can depend on for the best results
As a local contractor in Fishers, Indiana, we could get to your home quickly and complete the job not long after. The convenience that we offer is also one of our advantages. You can call us in the morning and the job would be finished before the day ends. That's what we are capable of doing and what you certainly want for your garage door.
Our experienced team will arrive at your place and already have the professional tools and equipment needed. And with our same-day service guarantee, we know that you'll be satisfied by the results in the shortest amount of time.